Do you have a job that is hard to reach or will require time, labour and money to deliver your sand and cement to the installation location? Our screed pump service is the answer.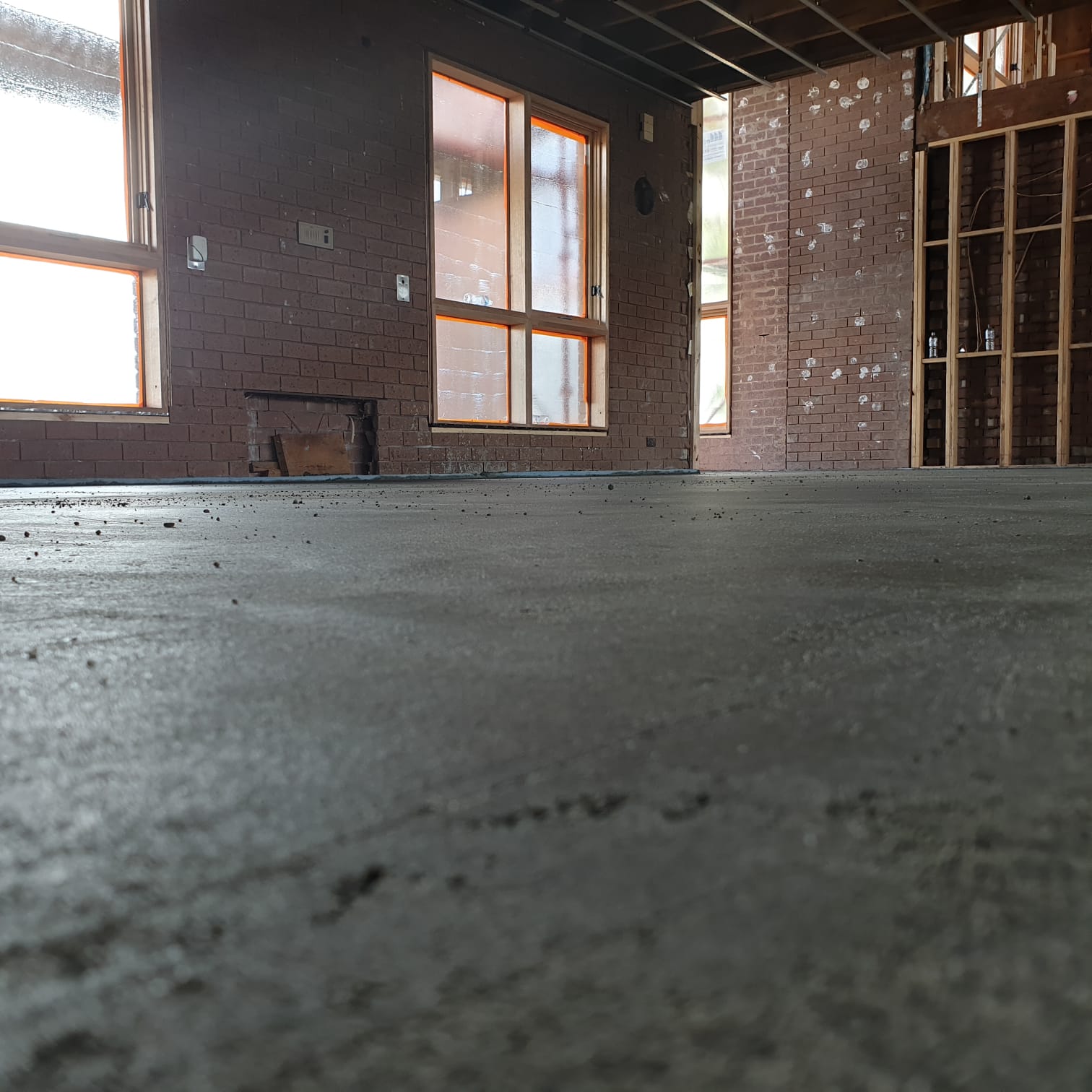 QUALITY SURFACE SOLUTION
Get ahead of the competition and get jobs finished quickly and easily
Here at First Flooring, we have a high-quality screed pump available for use, with one of our trained and professional operators also on-hand to mix and move your sand and cement screeds, to a level up to 80 meters high or hard to reach places.
We are proud to be a sought-after name for sand and cement screeds in Melbourne, with our team bringing years of combined experience and knowledge to each and every job we take on. We have the equipment and skill to get the work done, no matter the size or scale.
THE LATEST TECHNOLOGY
For seamless and professional self Leveling
Our service machine and operator will mix the sand and cement and pump the mix right in front of the screed installers. All you will need to do is screed. Our service is also suitable for those who only need to move sand to the work site and are intending to mix later.
Check out some of the advantages of our in-demand screed pump service below and then get in touch to make a booking.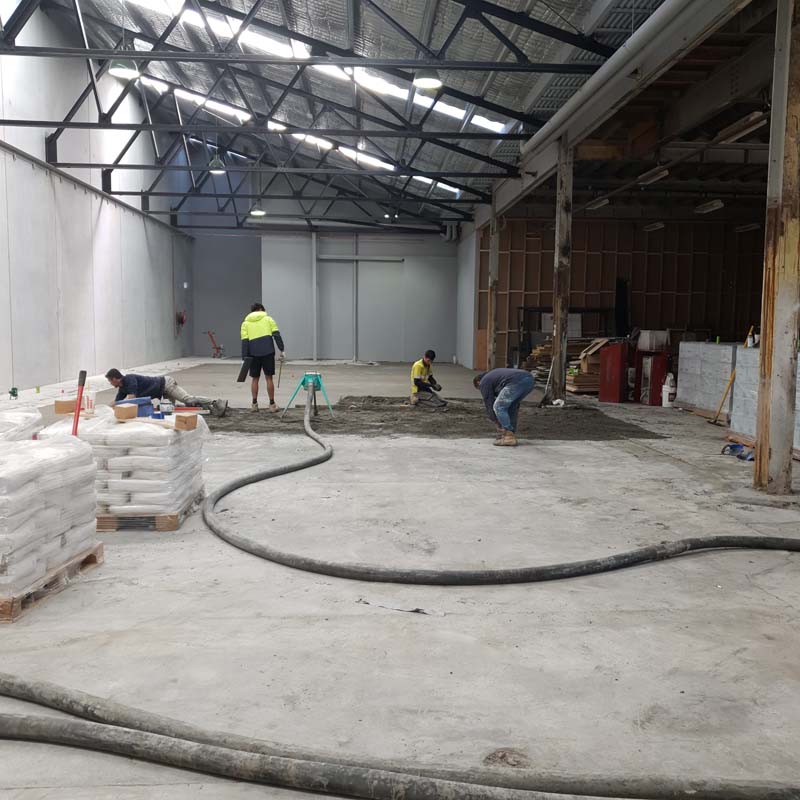 THE BENEFITS
Why choose our pump?
Option of Latex Additive for increased bonding strength
Vertical pumping 80 lineal meters high
Machine comes with a single trained operator
Fully insured
Up to date safety and service paperwork
Saves you time and money
Creates a more efficient job
Saves your labour energy
Makes you look more professional than your competitors
Allows you to focus on the part of the job that makes you money… the screening
Move onto the next job faster
To see exactly why we're the best in the business when it comes to screed pump solutions, Melbourne customers simply have to pick up the phone and give us a call today.
PRODUCT INFORMATION
About our screed pump
SAND
Pumping sand up to 24 cycles per hour = 4.8 cubic metres of screed per hour where you want it!
SAND & CEMENT
Mixing and pumping sand and cement to whichever mixture ratio you require! Up to 15 cycles per hour = 3 Cubic meters per hour where you want it.
IDEAL FOR
Balconies, Bathrooms, Apartments, Shops
So, whether the job required heavy or lightweight screed, Melbourne customers know they can count on the team from First Flooring to provide the right service to get the job done correctly. Our machine is suitable for delivering durable screed to elevated or otherwise hard to reach locations and can handle high volumes of sand and cement.
Call 03 9544 4330 for more information.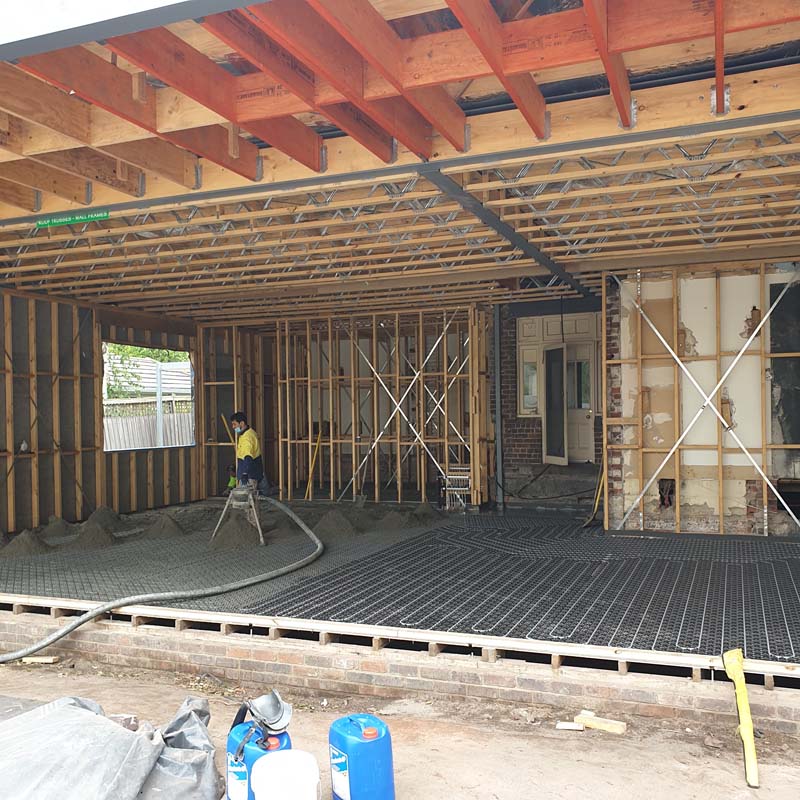 When considering any flooring for your space, it is important to consider the integrity of the substrate first. The quality of the final product is a direct reflection of the quality of the substrate. First Flooring can survey and rectify any substrate as long as it is structurally sound.
The integration of transitions between products is vital to the overall look and functionality of the space.
An improperly designed transition can detract from the craftmanship and quality of the product.
The beauty about supplying and installing all commercial floor finishing means First Flooring has control of the transitions. We can customise the substrate thickness in order to minimise and in some cases completely eliminate ramping. For instance, a small office may have a 15 mm ramp to the hallway floor finish. This would mean a ramp will protrude into the small room taking up some of the vital office space. The ideal solution is to lift the entire office with either a carpet underlay or for a rigid substrate, the use of leveller or ply. The transitions with First Flooring are easy and customisable for each and every product and area.
A flat, smooth subfloor is required for a successful floor covering installation. There are a range of leveling compounds that vary on price depending on the application. For instance, an out of level timber substrate can be levelled using a fibre-reinforced levelling compound for interiors. This is a premium product and is suitable for most commercial and domestic floor finishes (excluding industrial), whereas a standard leveling wont be able to go over timber and will not be suitable for all floor finishes. First Flooring is able to survey the area and recommend the most suitable product for the type of flooring specified. If there isn't a finish specified, we can recommend and supply a finish, providing you a comprehensive warranty from subfloor right through to the floor finish.
To speak to a member of our helpful and friendly team about commercial flooring in Melbourne