Have you been looking for a flooring company that has the ability to bring your floors back from the brink? Do the right thing by your property by trusting the experts at First Flooring.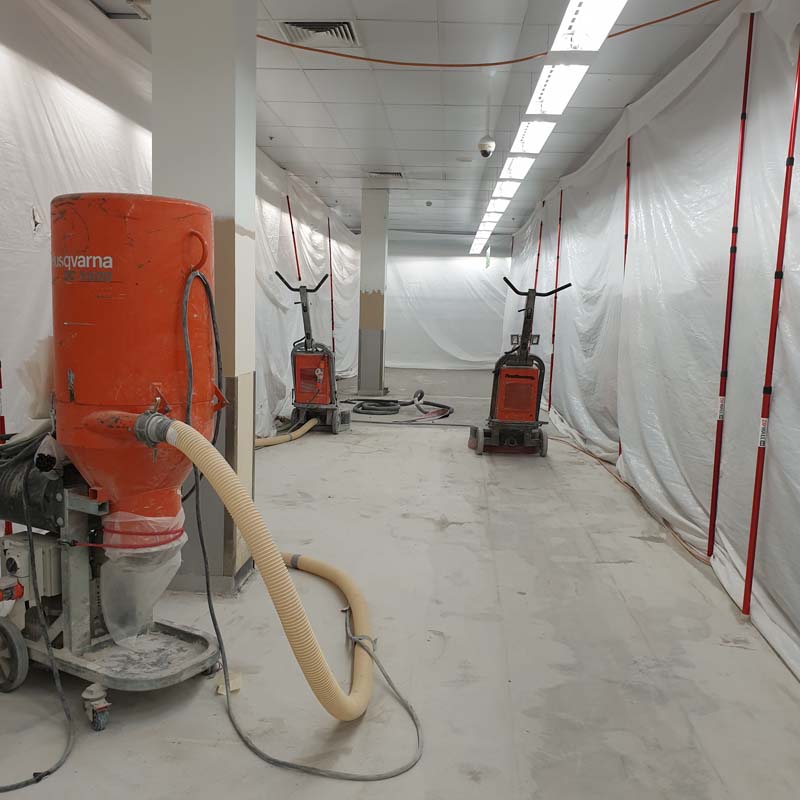 CONCRETE GRINDING MELBOURNE
Fully qualified experts with years of experience
With our decades of training and experience supplying and installing premium and long-lasting flooring options, our fully qualified experts can be relied on to greatly improve domestic and commercial environments across Melbourne's metro area and beyond.
As professional flooring experts, the team at First Flooring understands the importance of delivering a complete flooring experience to all of our customers, regardless of their desires. Along with the supply and installation services we proudly offer, we also provide a wide range of personalised repair and maintenance services and solutions to rejuvenate flooring including carpeting, concrete and tiling to increase the comfort and morale of domestic and commercial residents throughout Melbourne.
ADVANCED & DETAILED TECHNIQUES
Utilising technologically advanced equipment
Incorporating advanced and detailed techniques into our improvement works, along with exclusive use of the right equipment, First Flooring can complete bespoke and level concrete grinding on Melbourne concrete floors. Designed to repolish and resurface uneven and deteriorating concrete floors, our concrete grinding refreshes even the worst looking concrete floor, increasing its lifespan and improving its look.
Along with our methodical and personalised concrete grinding, Melbourne residents can trust First Flooring to conduct releveling and epoxy coating applications to further improve the resilience and appearance of your concrete flooring. At First Flooring, we strive to deliver the best floor for all Melburnians for the right price. To take advantage of our renowned services and our decades of experience, give us a call today.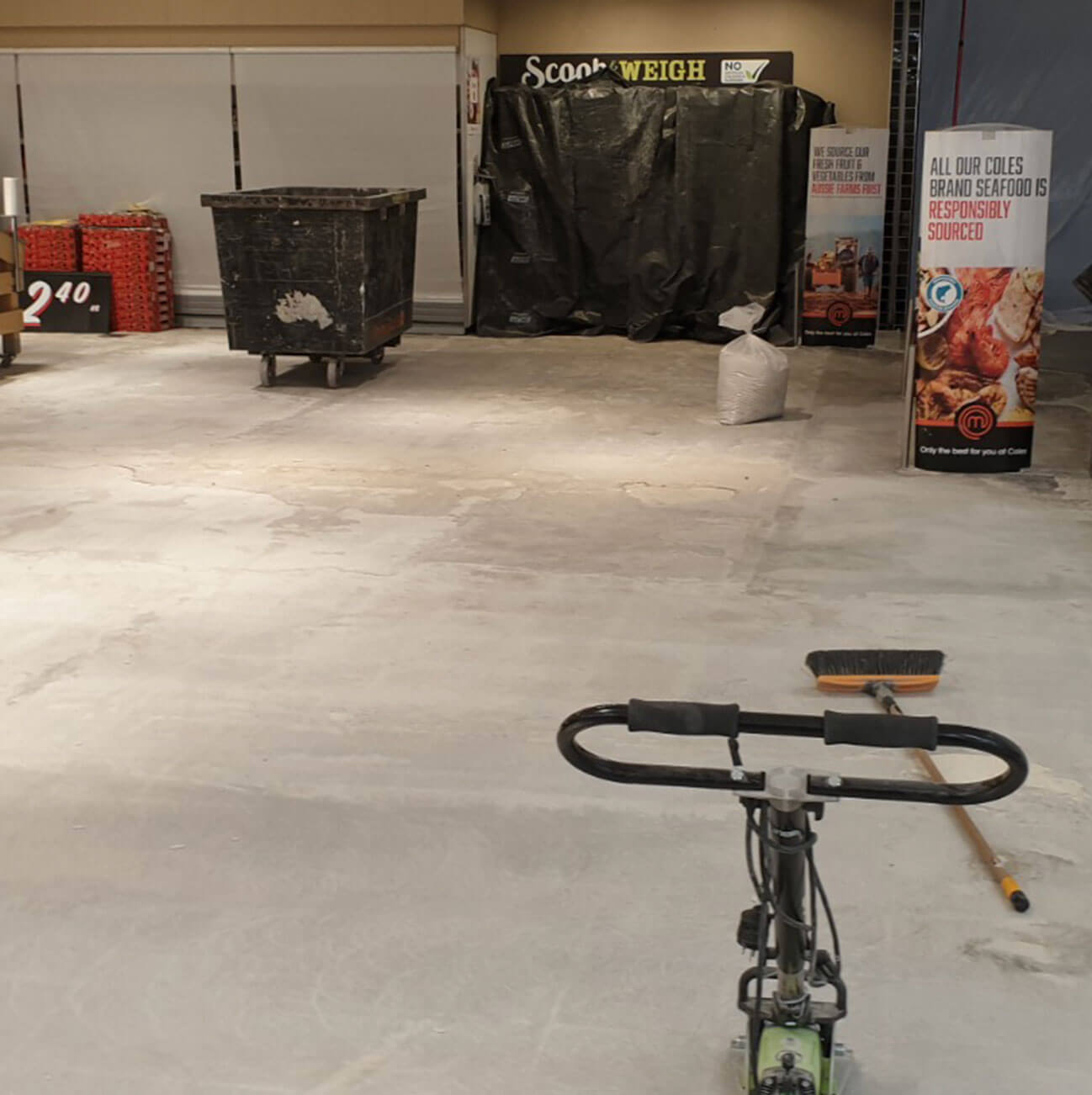 INDUSTRIAL GRINDING MELBOURNE
Providing our customers with the best solutions
For proven and professional services in industrial concrete grinding, Melbourne clients know to turn to the expert team here at First Flooring.
An old or obviously worn concrete floor can do much more than compromise the appearance of your business, it can point to a damaged or deteriorating surface and pose potential safety hazard. At First Flooring, we have the experience and knowledge needed to provide a grinding service for industrial concrete floors in any condition. Whether they need a comprehensive service, or just a minor touch up, we are the team that you want on the job.
Our industrial concrete grinding solutions increase the durability of the material, removing areas of wear that could become a serious issue down the line and leaving a smooth and even surface. Our work also assists in reducing the amount of maintenance required to keep the concrete in good condition, while also increasing the skid resistance of the surface.
For more information on the lasting benefits of our services in industrial concrete grinding, Melbourne customers can call 03 9544 4330.
When considering any flooring for your space, it is important to consider the integrity of the substrate first. The quality of the final product is a direct reflection of the quality of the substrate. First Flooring can survey and rectify any substrate as long as it is structurally sound.
The integration of transitions between products is vital to the overall look and functionality of the space.
An improperly designed transition can detract from the craftmanship and quality of the product.
The beauty about supplying and installing all commercial floor finishing means First Flooring has control of the transitions. We can customise the substrate thickness in order to minimise and in some cases completely eliminate ramping. For instance, a small office may have a 15 mm ramp to the hallway floor finish. This would mean a ramp will protrude into the small room taking up some of the vital office space. The ideal solution is to lift the entire office with either a carpet underlay or for a rigid substrate, the use of leveller or ply. The transitions with First Flooring are easy and customisable for each and every product and area.
A flat, smooth subfloor is required for a successful floor covering installation. There are a range of leveling compounds that vary on price depending on the application. For instance, an out of level timber substrate can be levelled using a fibre-reinforced levelling compound for interiors. This is a premium product and is suitable for most commercial and domestic floor finishes (excluding industrial), whereas a standard leveling wont be able to go over timber and will not be suitable for all floor finishes. First Flooring is able to survey the area and recommend the most suitable product for the type of flooring specified. If there isn't a finish specified, we can recommend and supply a finish, providing you a comprehensive warranty from subfloor right through to the floor finish.
To speak to a member of our helpful and friendly team about commercial flooring in Melbourne