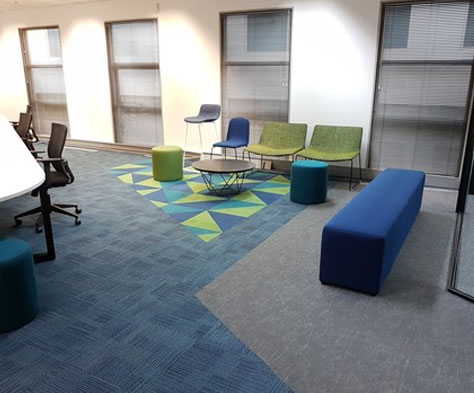 Commercial Carpet
Treat your floor to the best carpeting on the market, thanks to the team at First Flooring. We're committed to supplying and installing a wide range of visually appealing and functional flooring materials. Our skilled and fully qualified experts can completely change the look and feel of domestic and industrial carpet in Melbourne's metro area for affordable prices.
For over 70 years, our professional and exceptional team have worked with Melbourne residents to provide quality flooring materials. Customised to suit the property's dimensions, our seamless and methodical carpet installations add colour and comfort to otherwise bland environments. Improve your indoor space with a variety of materials, such as commercial carpet in Melbourne.
Carpet Tiles Melbourne
Enjoy a stress-free and seamless flooring installation service thanks to the experts at First Flooring. By incorporating advanced and high-quality materials and flooring solutions, our fully qualified and dedicated team can easily provide long-lasting and effective flooring for less.
Designed for easy installation and easy replacement, residential and commercial carpet tiles in Melbourne office spaces provide a low-cost and low-maintenance flooring option. Made from durable materials and comfortable underfoot, our range of carpet tiles can greatly enhance the office environment's style and décor.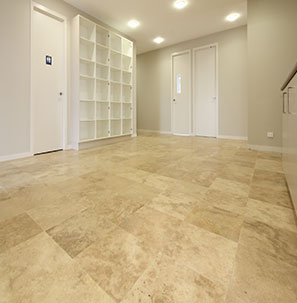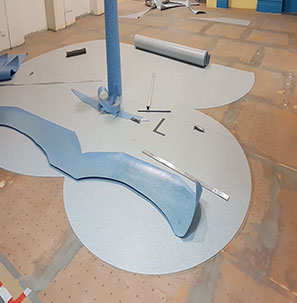 Commercial & Office Carpet Melbourne
Tailor your office to your tastes and needs with our detailed and durable flooring solutions and installation services from First Flooring. Designed to withstand heavy wear and tear, foot traffic and wheeled chairs, our selection of commercial carpet Melbourne businesses can use to present a clean and visually appealing space that improves morale and makes a good impression on visitors to your office.
Our range of commercial carpet tiles in Melbourne gives you the chance to find a style and colour that's perfect for your business. At First Flooring, we have the training and the passion for supplying and installing commercial carpet Melbourne companies have been looking for, which is why our products are a popular choice among commercial buildings across the city.
Industrial Carpet Installation Melbourne
For a smooth and reliable industrial carpet installation in Melbourne, First Flooring is the obvious choice. We use our years of experience to deliver outstanding results across residential, commercial and industrial properties and businesses. Our goal is to make sure you're able to find durable flooring that fits your stylistic preferences.
No two rooms are the same, which is why we provide tailored installation services for industrial carpet Melbourne wide. Our team has a wealth of knowledge regarding all industrial carpets and can work with any customer to help them find a product and service that will deliver the best results possible for their property.
To find out more about commercial carpet flooring in Melbourne, contact our team or give us a call on (03) 9544 4330
When considering any flooring for your space, it is important to consider the integrity of the substrate first. The quality of the final product is a direct reflection of the quality of the substrate. First Flooring can survey and rectify any substrate as long as it is structurally sound.
The integration of transitions between products is vital to the overall look and functionality of the space.
An improperly designed transition can detract from the craftmanship and quality of the product.
The beauty about supplying and installing all commercial floor finishing means First Flooring has control of the transitions. We can customise the substrate thickness in order to minimise and in some cases completely eliminate ramping. For instance, a small office may have a 15 mm ramp to the hallway floor finish. This would mean a ramp will protrude into the small room taking up some of the vital office space. The ideal solution is to lift the entire office with either a carpet underlay or for a rigid substrate, the use of leveller or ply. The transitions with First Flooring are easy and customisable for each and every product and area.
A flat, smooth subfloor is required for a successful floor covering installation. There are a range of leveling compounds that vary on price depending on the application. For instance, an out of level timber substrate can be levelled using a fibre-reinforced levelling compound for interiors. This is a premium product and is suitable for most commercial and domestic floor finishes (excluding industrial), whereas a standard leveling wont be able to go over timber and will not be suitable for all floor finishes. First Flooring is able to survey the area and recommend the most suitable product for the type of flooring specified. If there isn't a finish specified, we can recommend and supply a finish, providing you a comprehensive warranty from subfloor right through to the floor finish.
To speak to a member of our helpful and friendly team about commercial flooring in Melbourne