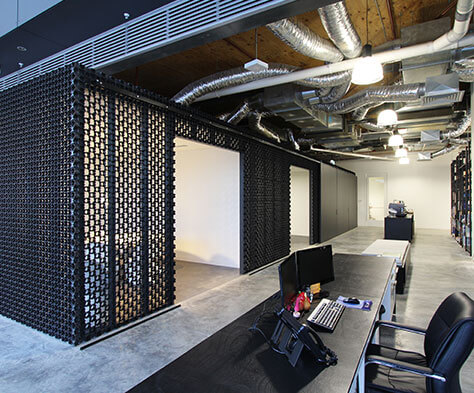 Concrete Sealing
Are you after a contemporary and high-quality flooring option that looks after itself? Save time and money thanks to the flooring professionals at First Flooring. We're able to restore concrete floors and surfaces to a premium condition. Our stylish concrete polishing greatly increases the appearance, appeal, and quality of concrete that has been poured for floorings.
The team at First Flooring has years of experience in the Melbourne flooring industry. This has made us experts at levelling and installing floors across the city. We've used almost every material and worked in all types of spaces, including warehouses and offices. We've seen it all, and no matter the size or complexity of your space, we're sure we can offer an option for concrete sealing in Melbourne that you'll be happy with.
Durable and Low-Maintenance
Concrete flooring is both long-lasting and easy to care for. We often get requests for this type of flooring purely because it is so low maintenance. If you have an area that you want to cover but don't see the point in upgrading to a more visually pleasing alternative simply because it receives too much traffic or will be put under the strain of heavy weights, we back our option for concrete floor sealing in Melbourne.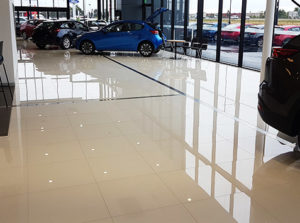 The Benefits of Floor Sealing
Sealing your concrete floor will not only illuminate the amount of dust that is kicked up in your workspace; it could also improve cleanliness and breathing quality. This can also improve lighting, making your area safer and hazard-free. Less dust on shoes means that less dirt will be tracked to other areas of the workspace, limiting cleaning costs.
We offer floor sealing in Melbourne for a variety of finishes, including concrete and exposed aggregate. For aesthetic reasons, our customers also like to opt for this service to lend a clean and polished shine to their surfaces. It will also create a more durable surface that can stand up to spills and leaks. We recommend this for our industrial and commercial clients with these types of surfaces.
Why Choose First Flooring?
We're a reputable and well-known company in the flooring industry. We have exceptional levels of experience working with all types of flooring, including concrete and concrete floor sealing in Melbourne. We offer free quotes, amazing customer service and well-trained staff. We get the job done on time, and budget and customer satisfaction is our number one priority.From standard concrete to exposed aggregate, our concrete polishing and sealing helps your concrete floors or benchtops reach their full potential. Find out more about our lasting and cost-effective concrete sealing in Melbourne by speaking to our experts on (03) 9544 4330
When considering any flooring for your space, it is important to consider the integrity of the substrate first. The quality of the final product is a direct reflection of the quality of the substrate. First Flooring can survey and rectify any substrate as long as it is structurally sound.
The integration of transitions between products is vital to the overall look and functionality of the space.
An improperly designed transition can detract from the craftmanship and quality of the product.
The beauty about supplying and installing all commercial floor finishing means First Flooring has control of the transitions. We can customise the substrate thickness in order to minimise and in some cases completely eliminate ramping. For instance, a small office may have a 15 mm ramp to the hallway floor finish. This would mean a ramp will protrude into the small room taking up some of the vital office space. The ideal solution is to lift the entire office with either a carpet underlay or for a rigid substrate, the use of leveller or ply. The transitions with First Flooring are easy and customisable for each and every product and area.
A flat, smooth subfloor is required for a successful floor covering installation. There are a range of leveling compounds that vary on price depending on the application. For instance, an out of level timber substrate can be levelled using a fibre-reinforced levelling compound for interiors. This is a premium product and is suitable for most commercial and domestic floor finishes (excluding industrial), whereas a standard leveling wont be able to go over timber and will not be suitable for all floor finishes. First Flooring is able to survey the area and recommend the most suitable product for the type of flooring specified. If there isn't a finish specified, we can recommend and supply a finish, providing you a comprehensive warranty from subfloor right through to the floor finish.
To speak to a member of our helpful and friendly team about commercial flooring in Melbourne