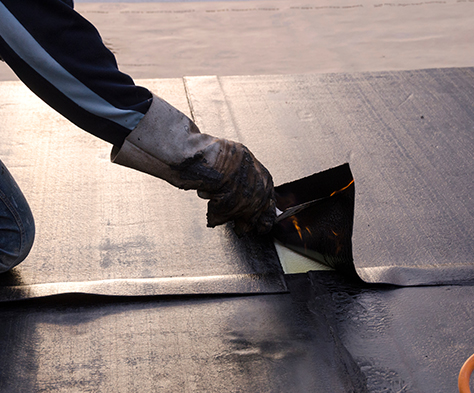 Waterproofing Melbourne
First Flooring is the name to remember for tried and tested services in waterproofing across Melbourne. Our team shares years of industry experience, and has provided unbeatable waterproofing solutions to countless clients.
We are committed to providing each of our valued clients with the highest quality waterproofing work available, with services that are tailored to suit the specific needs and day-to-day operations of their business.
Our work will help to ensure that their workplace is properly equipped with a durable waterproofing seal to protect their floors. This service also helps to provide easier general maintenance work, including cleaning spills, and is the perfect option for businesses who store or work with hazardous materials or liquids.
For more information on the benefits of working with the First Flooring team, simply pick up the phone and call us today.
Comprehensive Services in Waterproofing, Screeding and Tiling Across Melbourne
Are you searching for reliable services in waterproofing and tiling in Melbourne, or across the surrounding suburbs? Then get in touch with the expert team here at First Flooring today.
We are the one-stop shop for any and all flooring services, and provide our in-demand tiling, waterproofing, and screeding solutions to commercial customers throughout Melbourne. These cost-effective services are adjusted to suit the needs of the job at hand, meaning our customers can always be confident they will always receive detailed and dependable work from our qualified team.
To see exactly why we're among the best in the business when it comes to screeding and waterproofing, Melbourne customers can contact the First Flooring team today.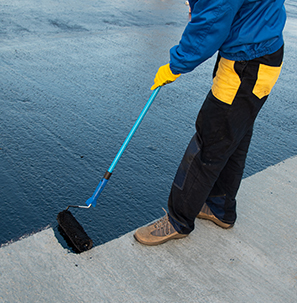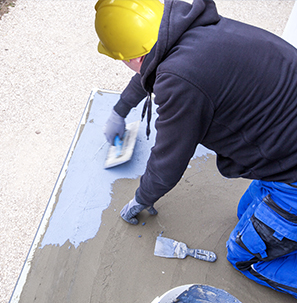 Leading Poly Cement Solutions in Melbourne
For professional supply and installation services for poly cement, Melbourne customers look to the skilled and knowledgeable First Flooring team.
No matter how big or small the job is, we are the ones you can rely on to provide a comprehensive service that will deliver top-shelf results time and time again.
Our poly cement solutions are an excellent option for industries that deal with dangerous chemicals, and remains one of the toughest flooring options currently available. It provides a strong and lasting barrier against extreme heat and the heaviest mechanical loads, making it a common feature on many warehouse or factory floors. The smooth exterior also allows for simple and hassle-free maintenance, with the poly cement designed to provide resolute protection for years to come.
Call First Flooring today on 03 9544 4330.
When considering any flooring for your space, it is important to consider the integrity of the substrate first. The quality of the final product is a direct reflection of the quality of the substrate. First Flooring can survey and rectify any substrate as long as it is structurally sound.
The integration of transitions between products is vital to the overall look and functionality of the space.
An improperly designed transition can detract from the craftmanship and quality of the product.
The beauty about supplying and installing all commercial floor finishing means First Flooring has control of the transitions. We can customise the substrate thickness in order to minimise and in some cases completely eliminate ramping. For instance, a small office may have a 15 mm ramp to the hallway floor finish. This would mean a ramp will protrude into the small room taking up some of the vital office space. The ideal solution is to lift the entire office with either a carpet underlay or for a rigid substrate, the use of leveller or ply. The transitions with First Flooring are easy and customisable for each and every product and area.
A flat, smooth subfloor is required for a successful floor covering installation. There are a range of leveling compounds that vary on price depending on the application. For instance, an out of level timber substrate can be levelled using a fibre-reinforced levelling compound for interiors. This is a premium product and is suitable for most commercial and domestic floor finishes (excluding industrial), whereas a standard leveling wont be able to go over timber and will not be suitable for all floor finishes. First Flooring is able to survey the area and recommend the most suitable product for the type of flooring specified. If there isn't a finish specified, we can recommend and supply a finish, providing you a comprehensive warranty from subfloor right through to the floor finish.
To speak to a member of our helpful and friendly team about commercial flooring in Melbourne